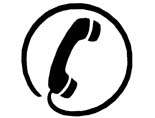 action
action > contact your State legislators
Legislators review numerous bills each legislative session. Please take the time to know your State Senator and Representative and educate them about inhumane dog and cat breeding in Minnesota.
Find your State Senator and Representative
To find your district and State legislators, go to: Minnesota District Finder
The online District Finder is extremely easy to use. Once on the site, you'll be asked to enter your address, city, state and zipcode. The site will then give your district along with the names, email addresses, phone numbers and a photo of your legislators.
Or, if you're in the metro area, call 1-651-296-2146 (House Public Information Services) and asks who represents you based on your address/city/zip. Out of the metro area, call 1-800-657-3550. The '651' number is the House switchboard and they will connect you directly to your Representative's or Senator's office.
There are a total of 67 Senators in Minnesota and 134 Representatives, representing the various political districts throughout the state.
What to say or write
Legislators want to hear directly from constituents. All accept calls, emails or letters.
For current status of the bill, go to follow the vote.
If you call, the legislator may pick up the phone and you can speak with him or her directly. But, in most cases, you'll reach the legislator's voicemail (and you can leave a message) or you'll speak with a legislative aide. The aide will take your name and comments. If you haven't called before, just be yourself. Speak from the heart. Keep it short, yet personal. Some suggestions:
Give your name and address.
Say you support Senate File 7/House File 253 the Minnesota Puppy and Kitten Mill Bill. You're aware the bill did not pass committee hearings this year, which is why you want their support and vote in 2010. Senate File (S.F.) 7 is for the Senate and House File (H.F.) 253 is for the House. NOTE: Senator Don Betzold is the author of S.F. 7 (Senate); Representative Tom Tillberry is the author of H.F. 253 (House). As the bill's authors, they are already in full support as are the co-authors.
Briefly explain why: This bill will give Minnesota the authority to regulate the dog and cat breeding industry, including licensing of dog and cat breeders, conducting inspections, enforcing existing laws, standards, rules and regulations, and imposing penalties for violations. Currently, there are no State laws regulating this industry. If there's time, explain why inhumane dog and cat breeding concerns you, i.e. you want the State of Minnesota to assume more oversight in animal protection and require breeders to act responsibly.
Explain you're a Minnesota resident and offer other details, if you wish (i.e. you're a mother or father, a homemaker or businessperson, you have a dog, a cat, kids). This is important to you and your family.
Also, be sure to ask what your legislator's viewpoint is on inhumane dog and cat breeding. Some legislators are well aware of the issue and will support legislation; others oppose any legislation. Some legislators aren't aware of the issue and may need to be educated. Politely encourage them to explain their view and ask if you can count on their support in 2010. Legislators represent you, and it's fair to question what they believe or don't believe.
Some legislators have already publicly expressed their support for S.F. 7/H.F. 253. The two authors, Senator Don Betzold and Representative Tom Tillberry, obviously support the bill. Other legislators signed on as co-authors. Find out who by clicking here. Even if your legislator is an author or co-author, please still call and tell them thank you for their support in 2009 and you hope they will show support again in 2010. Thanks!